Culinary Itinerary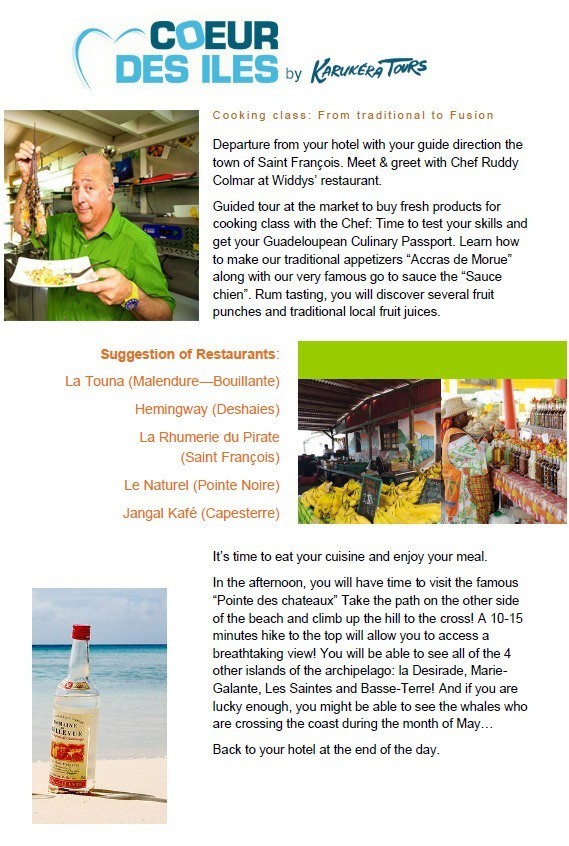 Culinary circuit details
Day 1: Meet & Greet – Transfer to your hotel (Gosier)
Day 2: From traditional to Nouvelle Cuisine Creole:  Cooking Class with local Chef Ruddy Colmar featured in The Trip 2016:
Day 3: « Bourbon Pointu » coffee experience and lunch at their self sustaining "Table d'hôte"
Day 4: Island Hop to Rum Island « Marie Galante »
Day 5: Transfer back to airport (departure from a hotel located in gosier)
Package information:
Price range per day and  per person: $180 – $280
Each day includes transfers, local guide and a 3-course lunch.
Note that you can choose between activities.
Circuit options  can include a rental car or be  without transfers as well.
Contact Emmanuelle at COEUR DES ILES for more information:
Emmanuelle De Jaham
Email : edejaham@coeurdesiles.travel
Tel. 011 590 590 21 15 58
Visit their website