«SAINT-GEORGES» INTERNATIONAL MUSIC FESTIVAL
March 2 – 4, 2018 | GUADELOUPE ISLANDS, FWI
ABOUT THE FESTIVAL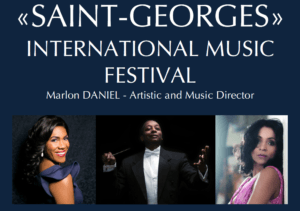 "We invite you to rediscover your love for Music, Art and Culture surrounded by the beauty of French Caribbean Archipelago of Guadeloupe."
Marlon DANIEL, Artistic and Music Director
Saint-Georges International Music Festival
The SAINT-GEORGES International Music Festival is a tribute to Joseph Bologne (1745-1799), better known as Chevalier de Saint-Georges, a Guadeloupean historical figure who was a virtuoso violinist, conductor and composer who influenced the great composers of his time including Franz Joseph Haydn and Wolfgang Amadeus Mozart. A Civil Rights hero and unparalleled fencer during the French Revolution, he was the colonel of the famous "Légion Saint-Georges," the first all black military regiment in Europe and fought for equal rights for all, not just the few. His extraordinary life is a model for excellence and an outstanding example of perseverance and strength in the controversial time when France was torn between Slavery Trade rules and Revolutionary ideals.
The festival will feature spectacular concerts with international artists and a plethora of educational and cultural events, all taking place all across the beautiful Guadeloupe archipelago.
Buy Tickets
ABOUT THE ARTISTIC AND MUSIC DIRECTOR
About Marlon Daniel, Conductor
Hailed as the foremost champion of the music of Saint-Georges in the world, Marlon DANIEL is one of the most dynamic conductors of his generation. He has been described as "a natural and enormous talent" (Chicago Sun-Times) and his artistry has been hailed as "fabulous and exceptional" (Pravda – Moscow). Winner of the 2014 John and Mary Virginia Foncannon Conducting Award, he has performed in some of the most prestigious venues in Europe and the United States that range from Carnegie Hall in New York City to the Rudolfinum in Prague and several international music festivals.
This tour de force festival rallied around Saint Georges' musical heritage will be highlighted by outstanding international artists such as opera rising star J'Nai BRIDGES as well as Magali LÉGER, Leila BRÉDENT, Ayesha D'OYLEY, Sami JUNNONEN, Romuald GRIMBERT-BARRÉ,  Thaphelo MASITA, Gocho PRAKOV Titus UNDERWOOD and Sally Ann YEH.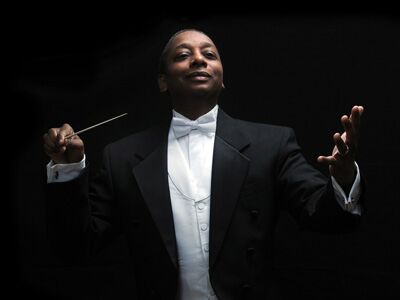 Program of the festival
March 2, 2018
Concert 1
OPENING CONCERT – INTERNATIONAL MUSICIANS' GALA
6pm: Lecture with International Musicians presented by Krisyan DAHOMAY
8pm: Concert
Location: Auditorium Jérôme Cléry - BASSE-TERRE
QUATUKERA
Nenad VOLAROV, Violin I | Frédéric OLLEVIER, Violin II
Thomas GONZALEZ, Viola | Matthieu CORNUT, Cello
and:
Tia ALLEN, Viola | Léïla BRÉDENT, Soprano | Ayesha D'OYLEY, Bass
Mylène ALEXIS-GAREL, Piano | Romuald GRIMBERT-BARRÉ, Violin
Sami JUNNONEN, Flute | Thapelo MASITA, Cello
Coretta JEAN-ALEXIS MOUEZA, Soprano | Sarah FRANKLIN, Violin
ENSEMBLE DU MONDE
Chevalier de SAINT-GEORGES (1745 – 1799)
String Quartet in G minor, Op. 14, No. 6
[no indication]
Allegro
Hector BERLIOZ (1803 – 1869)
Les nuits d'été, Op. 7
Villanelle
Le spectre de la rose
Sur les lagunes: lamento
Absence
Au cimitière: clair de lune
L'île inconnue: barcarolle
INTERMISSION
Gabriel FAURÉ (1845 – 1924)
La bonne chanson Op. 61
Une Sainte en son aureole
Puisque l'aube grandit
La Lune blanche luit dans les bois
J'allais par des chemins perfides
J'ai presque peur, en verite
Avant que tu ne t'en ailles
Donc, ce sera par un clair jour d'ete
N'est-ce pas?
L'Hiver a cessé
Claude DEBUSSY (1862 – 1918)
Syrinx for Solo Flute
Astor PIAZZOLLA (1921 – 1992)
Libertango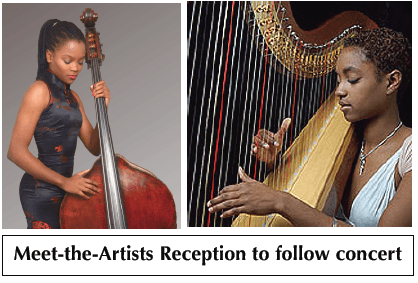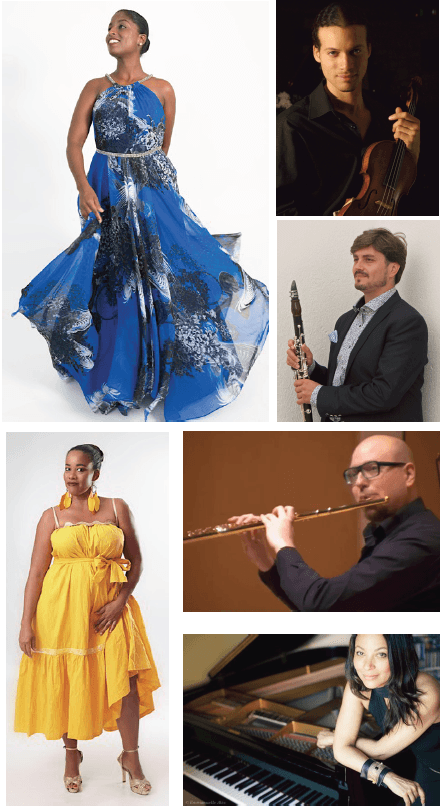 March 3, 2018
Concert 2
Chamber Music Concert
4pm: Round table with Composer Fred ONOVWEROSUOKE
5pm: Concert
Location: Maison Colonial Wonche – BAIE-MAHAULT
AIRS NOVA WIND QUINTET
Sami JUNNONEN, Flute | Titus UNDERWOOD, Oboe
Gocho PRAKOV, Clarinet | Pierre LIDAR, Bassoon
Dwight PILE-GREY, Horn
and:
Sally Ann YEH, Violin | Tia ALLEN, Viola
Thapelo MASITA, Cello
Chevalier de SAINT-GEORGES (1745 – 1799)
Quartet in G Minor Op. 14, No. 6 (trans. for woodwind Quartet)
[no indication]
Allegro
Wolfgang Amadeus MOZART (1756 – 1791)
Flute Quartet in D Major, K. 285
Allegro
Adagio
Rondo
Jacques IBERT (1890 – 1962)
Five Pieces for Oboe, Clarinet and Bassoon
Allegro vivo
Andantino
Allegro assai
Andante
Allegro quasi marziale
INTERMISSION
Fred ONOVWEROSUOKE (b.1960)
Four More Dance for Woodwind Quintet (Guadeloupe premiere)
Ogiribo (Storm)
Domenshigbe (At the Market)
Edo (Royal Serenade)
Ukere (Warriors' Dances)
Maurice RAVEL (1875 – 1937)
Le Tombeau de Couperin (trans. For wind quintet)
Prélude. Vif
Forlane. Allegretto
Menuet. Allegro moderato
Rigaudon. Assez vif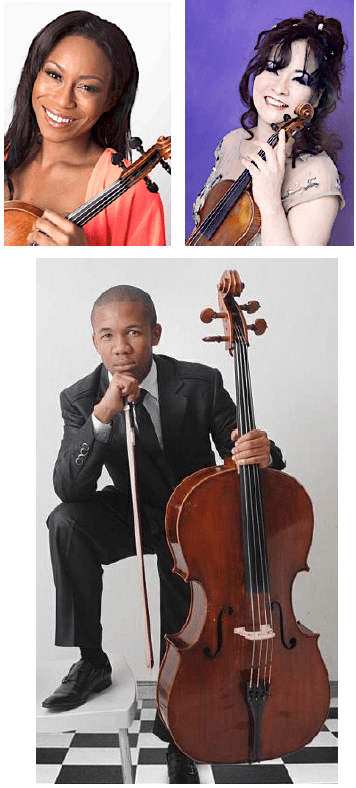 March 3, 2018
Concert 3
TRIBUTE TO SAINT GEORGES
8pm: Concert
Location: Ciné Théâtre - LAMENTIN
ORCHESTRE DU FESTIVAL SAINT-GEORGES
Marlon DANIEL, Music Director and Conductor
J'Nai BRIDGES, Mezzo-soprano
Romuald GRIMBERT-BARRÉ, Violin
Georges BRÉDENT, Master of Ceremonies
Wolfgang Amadeus MOZART (1756 – 1791)
Symphony No. 40 in G Minor, K. 550
Molto allegro
Andante
Menuetto – Allegretto – Trio
Allegro assai
Chevalier de SAINT-GEORGES (1745 – 1799)
Ernestine – Scène: Récitatif et Air
INTERMISSION
Chevalier de SAINT-GEORGES (1745 – 1799)
Violin Concerto in D Major, Op. 4
Allegro
Adagio
Rondeau
Georges BIZET (1838 – 1875)
Carmen Suite for Orchestra
Prélude
La Garde Montante
Séguedille
Habañera
Nocturne
Les Toréadors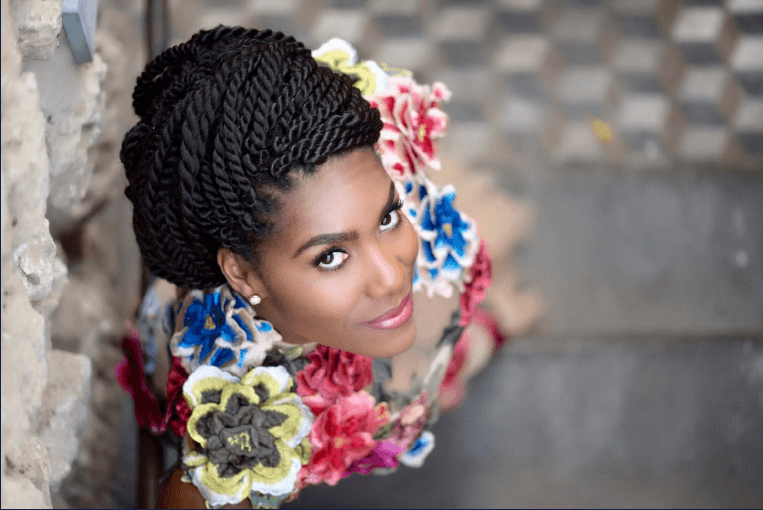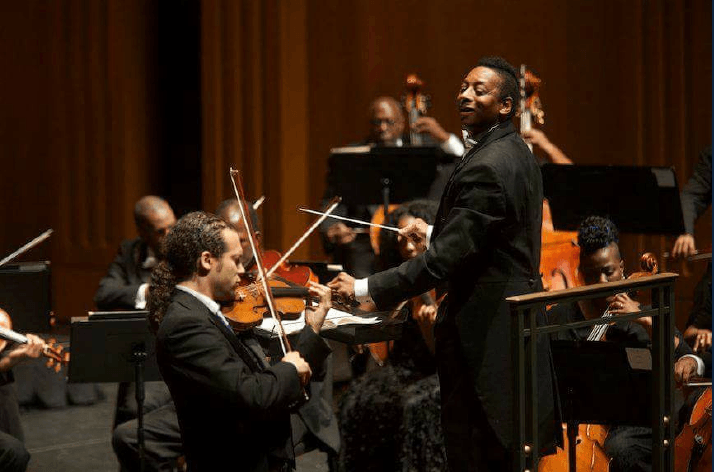 March 4, 2018
Concert 4
Orchestra Concert – Season Finale: A NIGHT OF FRENCH OPERA
8pm: Concert
Location: Cathédrale de St. Pierre et St. Paul - POINTE-A-PITRE
SAINT-GEORGES FESTIVAL ORCHESTRA
Marlon DANIEL, Music Director and Conductor
Léïla BRÉDENT, Soprano
J'Nai BRIDGES, Mezzo-soprano
Coretta JEAN-ALEXIS MOUEZA, Soprano
Fabrice di Falco, Master of Ceremonies
Georges BIZET (1838 – 1875)
Symphonie in C Major
Allegro vivo
Andante. Adagio
Allegro vivace
Finale. Allegro vivace
Léo DELIBES (1815 – 1910)
Lakmé – Aria: Ah! Où va la jeune Indoue
INTERMISSION
Jules MASSENET (1842 – 1912)
Manon – Aria: Je marche sur tous les chemins
Gabriel FAURÉ (1845 – 1924)
Pavane, Op.50
Camille SAINT-SAËNS (1835 – 1921)
Samson et Dalila:
Aria: Mon cœur s'ouvre à ta voix
Danse Bacchanale