A Beach Lover
The Islands of Beautiful Waters
Discover the beauty of the Guadeloupe Islands beaches. Golden, White, black and even pinkish sand with turquoise or emerald waters. Pick up your color of sand and waters! Small, big, secluded, family or nudist-friendly, on an islet or covered by nature, each beach in Guadeloupe Islands is unique!
Discover and Rediscover every time the atmosphere and the beauty of our beaches, where everything stay the same to keep the charm operating…
Grande-Anse
Grande-Anse beach is one of the most stunning beaches in the Guadeloupe Islands.
Settled in between a magnificent cliff and a lush vegetation, with golden sand and deep turquoise blue waters, this place is simply unique.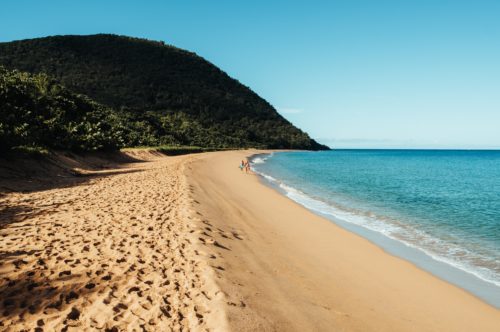 Malendure Beach
If you love snorkeling, diving or kayaking you have to go at Malendure Beach!
Located in Bouillante (Basse-Terre Island), its sand is composed of volcanic minerals which give it this unique black color.
There, you can take a glass-bottomed boat to admire the protected marine life of Cousteau's Reserve, rent a kayak to go to the Pigeon Islet, snorkel or have your first scuba dive.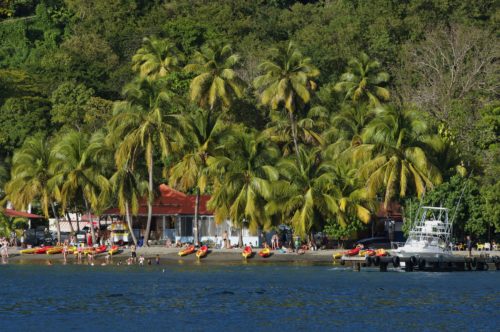 Salines Beach
Salines beach is one of those places where you can forget everything and just chill on the sand. With its crystal blue and calm waters, it is definitely the place to relax after climbing La Pointe Des Chateaux.
You will find beautiful handcrafted souvenirs, coconut sorbet, "snowballs" as well as local pineapple and coconut cakes nearby.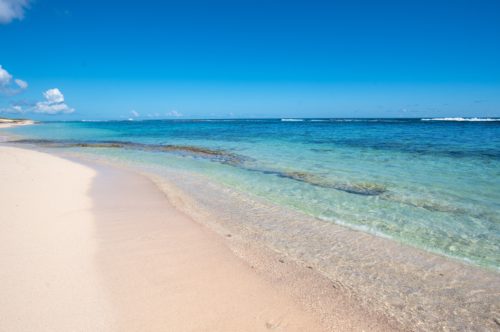 Sainte-Anne Beach
Sainte-Anne beach is probably the most popular in The Guadeloupe Islands. It is a family-friendly beach with shallow and calm water.
This is also the best beach for foodies who will love discovering the local market nearby the beach, trying caribbean meals at the different restaurants and of course taste the famous local ice-creams and sorbet by Fabienne Youyoute!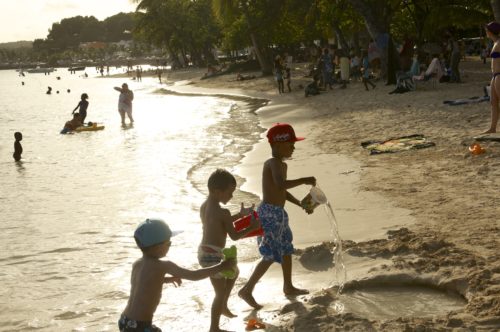 Anse du Souffleur Beach
Located in Port-Louis (Grande-Terre Island), Anse du Souffleur beach is a real pace of heaven.
White sand, crystal clear waters, calm and shallow sea… It is the perfect place for a family afternoon!
And if you're hungry after your swim,you can take a Bokit (a tasty local sandwich) and a delicious coconut sorbet at one of the food trucks located on the beach.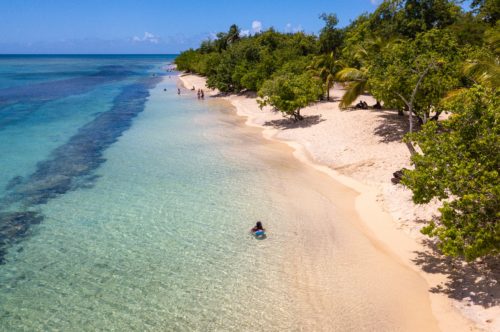 Datcha Beach
Located in Gosier, Datcha Beach is very popular and lively. With your family, friends or alone, you can quietly bask under a coconut tree. Nearby you will find very good restaurants and vendors of « snowballs » and « Sorbet coco ». At nightfall, you can still enjoy the beach as it is illuminated up to midnight!
From the beach you can see Gosier Islet, a inhabitated islet that you can discover with a sea shuttle. Spend the day on the islet. Between bathe and snorkeling you could lunch in the only restaurant on a islet in Guadeloupe Islands : Ti Robinson Restaurant.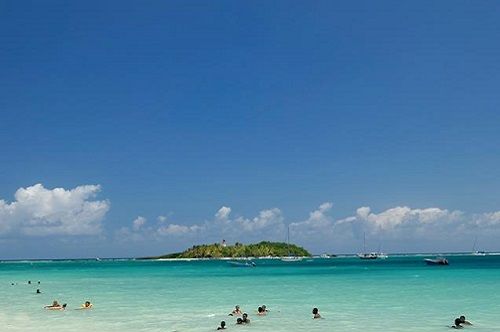 Caret Islet
Ilet Caret is a white sand islet surrounded by transparent turquoise waters. Located in le Grand-Cul de Sac Marin Natural Reserve, it is home to many different species and one of the most wonderful islets of the archipelago.
Rent a boat in Pointe-à-Pitre and go for a trip! After crossing the amazing mangrove swamp, you will be able to spot this little paradise not far away.
If you are lucky enough you might end up being by yourself! So just relax and enjoy this unforgettable moment…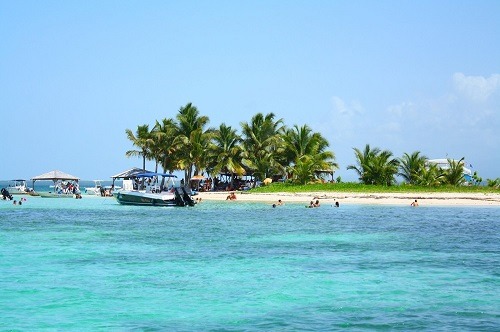 Massacre Beach
Massacre beach is located in Vieux Fort North of Saint Louis. It is a pristine white Sand beach that you will have for yourself! It is also a great snorkeling spot.
The little plus is that on the other side of the beach you have access to the preserved mangrove swamp of Marie Galante!
Right there you have the possibility to discover the mangrove in paddleboats and spot some turtles!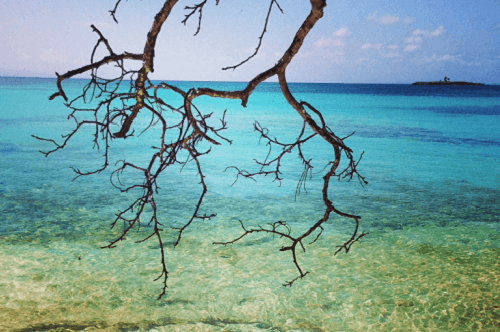 Pain de Sucre Beach
Within his idyllic settings with fine sand and emerald waters, Pain de Sucre Beach (Sugarloaf beach) was named after his Rio de Janeiro big cousin and is the most romantic beach in Les Saintes.
Hidden behind his rocky path, this beach is Terre de Haut little secret…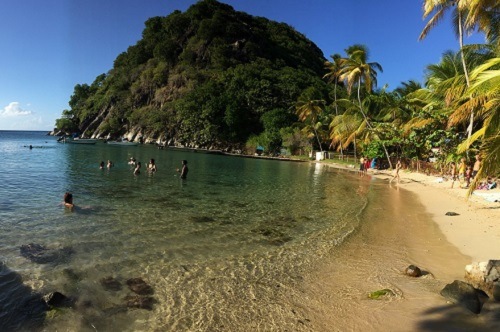 Petite Terre Islet
A little paradise composed of two islets. Petite-Terre is a savage archipelago protected by ONF. His coral reef protects the site.
There are many marine species and iguanas. Very few people can go at the same time since is it regulated by law.
This beach is very quiet and a true gem. And if you like diving, the surreal protected lagoon offers beautiful tropical fishes and sponges. DIVINE!