All About Culture
Guadeloupe's First Champion, Virtuoso and Hero: Joseph Bologne aka Chevalier Saint-Georges
From state of the Art MACTe Museum, beautiful colonial architecture to a vibrant jazz and Ka scene and more, Guadeloupe is a refined mix between Modernity and Traditions that will rejoice all culturaholics. The Saint-Georges International Music Festival is a sophisticated "classical" addition to Guadeloupe's already diverse music scene and has become Guadeloupe's cultural masterpiece over the years, a landmark for the destination. Over 60 musicians from over 20 countries from around the world joining for a week-long classical music extravaganza!
" The Art Culture is Beyond Classy" – Matador Network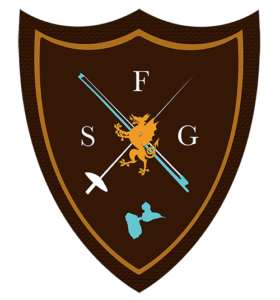 The Saint-Georges International Music Festival – April 10-17,2021, Guadeloupe Islands.
Unanimously described by the press as " The Best and Most Prestigious Classical Music Festival in the Caribbean"
The SAINT-GEORGES International Music Festival is a tribute to Joseph Bologne (1745-1799), better known as Chevalier de Saint-Georges, a Guadeloupean historical figure who was a virtuoso violinist, conductor and composer who influenced the great composers of his time including Franz Joseph Haydn and Wolfgang Amadeus Mozart. A Civil Rights hero and unparalleled fencer during the French Revolution, he was the colonel of the famous "Légion Saint-Georges," the first all black military regiment in Europe and fought for equal rights for all, not just the few. His extraordinary life is a model for excellence and an outstanding example of perseverance and strength in the controversial time when France was torn between Slavery Trade rules and Revolutionary ideals.
The third edition festival will feature spectacular concerts with world class artists and a plethora of educational and cultural events, all taking place all across the beautiful Guadeloupe archipelago (see 2019 edition program)
More about our culture
The Arawak Indians In the footsteps of the...

Carnival In Guadeloupe Islands, Carnival is a major...

Guadeloupe and India Take the time to go...

Soul of Guadeloupe Pointe à Pitre has a...

Memorial ACTe "The challenge of 'living together' in...

Music & Dance Guadeloupean music evolves constantly. It...