Carnival in the Guadeloupe Islands
Carnival is a major cultural event in the Guadeloupe Islands, which is celebrated over two months. This year Carnival starts on Sunday January 6th, 2019 and will end on March 6th, 2019 with  Mardi Gras and Ash Wednesday. If you are in the Guadeloupe Islands during this period, you cannot miss out on this spectacular and colorful event. Delve into the hypnotic rhythm of Guadeloupe! Click here to check the parades' calendar.
This year we are proud to introduce the 1st Edition of the Carnival Village Experience that will take place in Pointe-a-Pitre on Saturday February 9th from 9 am to 6 pm.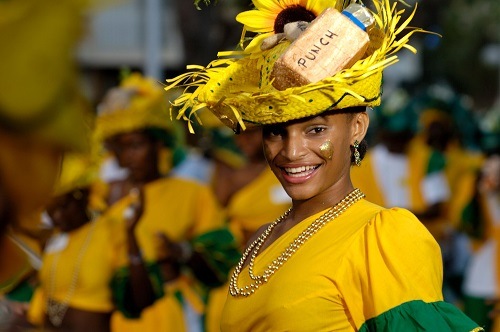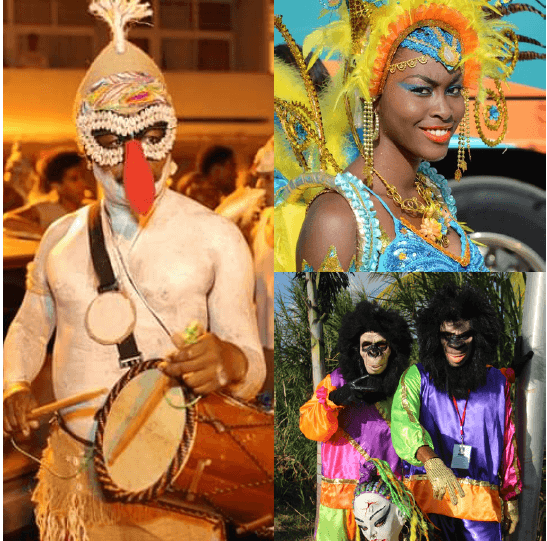 Carnival Experience Village Program
9am – Warm up with "Formaka" – fitness class on KA music
9.30am – Local fruit Breakfast
10:00am – Carnival Make up Artist Battle
10.00am – Introduction to Carnival make up for adults
10.30am – Carnival fritters cooking workshop
11.00am – Carnival "Coiffe" workshop
11.30am – Coconut sorbet making contest
12.00pm – Highest Snowball contest
12.30pm – Guadeloupean Traditional dish cooking class
1.00pm – Music Showcases by Zikla (Kevni, Drex, Warped, Mel)
1.00pm – Coconut leaves art craft workshop
1.30pm – Carnival fritters cooking class
2.00pm – Carnival costumes parade
2.15pm – Carnival music instruments workshop
3.15pm to 6.00pm – Big Parade HOLI VIDÉ in the city
Follow the adventures of Barefeet TV host Mickela Mallozzi
Introducing the web miniseries ``Carnival in the Guadeloupe Islands``.
Every Wednesday until February 20th, 2019
Check out the first episode now on our YouTube channel!
MORE EPISODES HERE
About Mickela Mallozzi
Bare Feet with Mickela Mallozzi is the four-time Emmy® Award-winning travel series where Host/Executive Producer Mickela Mallozzi experiences the world one dance at a time. The series currently airs on PBS stations nationwide in over 106 million households and globally on Amazon Prime Video. Mallozzi is a professional dancer and trained musician who started a journey around the world, taking her camera with her to follow dance in the lives of everyday people wherever she went.