New York, NY – January 11th, 2022:
COVID-19 SITUATION UPDATE
THE GUADELOUPE ISLANDS ARE OPEN TO VACCINATED U.S. VISITORS SINCE JUNE 11.
Proof of vaccination and 24h PCR/anti-gen test are required to enter territory – A curfew from 8pm to 5am is currently in effect until January 28th.
Foreign citizens can travel to the French Overseas Territories depending on their vaccination status and the health situation of their country. If you plan to travel to the French Caribbean archipelago of Guadeloupe from the United States (classified as "orange" on the basis of health indicators on October 12, 2021), you must follow the following instructions:
If you are fully vaccinated: you will have to present proof of your vaccination (Pfizer, Moderna, AstraZeneca, and Johnson & Johnson), – and the results of a negative PCR or antigen test of less than 24hrs upon boarding and arrival in Guadeloupe. U.S. visitors will also have to present a sworn statement they do not have symptoms of COVID-19 nor contact with someone with a confirmed case of COVID-19. Vaccinated visitors from the U.S. will not be subject to quarantine.
If you are not vaccinated:  You will have to present the results of a negative PCR or antigen test of less than 24h. You will also need to present a compelling reason as to why you are traveling to the Guadeloupe Islands and will be subject to a mandatory 7-day quarantine and get tested at the end of the quarantine period.
Children under 12 are exempt from testing.
COVID-19 TESTING CENTER AT POLE CARAIBE AIRPORT
In the case that visitors are requested to perform a test 48/72h before they return to their home country, they will have the opportunity to do so at the airport.
Testing capacity: 100 – 125 persons per hour
Visitors will receive results within 24h to 48h via text or email
Online reservation only (for passengers returning home in need of a test): biopoleantilles.fr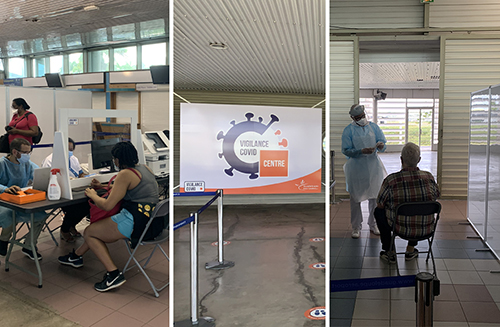 SOCIAL DISTANCING AND REINFORCED CLEANING PROTOCOLS
Pôle Caraïbes International Airport activated in May "Covid Vigilance" which consist of the following:
Reinforced sanitary measures intended to guarantee the safety of passengers and employees: mandatory use of masks in the airport and on the plane, strict cleaning and sanitizing rules of all common areas, hand sanitizers available throughout the airport…
Ways and means of operation fulfilling the needs of all safety requirements: social distancing markers, plexiglass barriers at every counter, access to airport terminals only limited to passengers, check points with temperature checks, etc.
An adapted communication and signage system, intended to remind all necessary sanitary measures to travelers in French and English: internet campaign, implementation of signs at every step of the passengers' check in and boarding process, public service announcements at the terminal…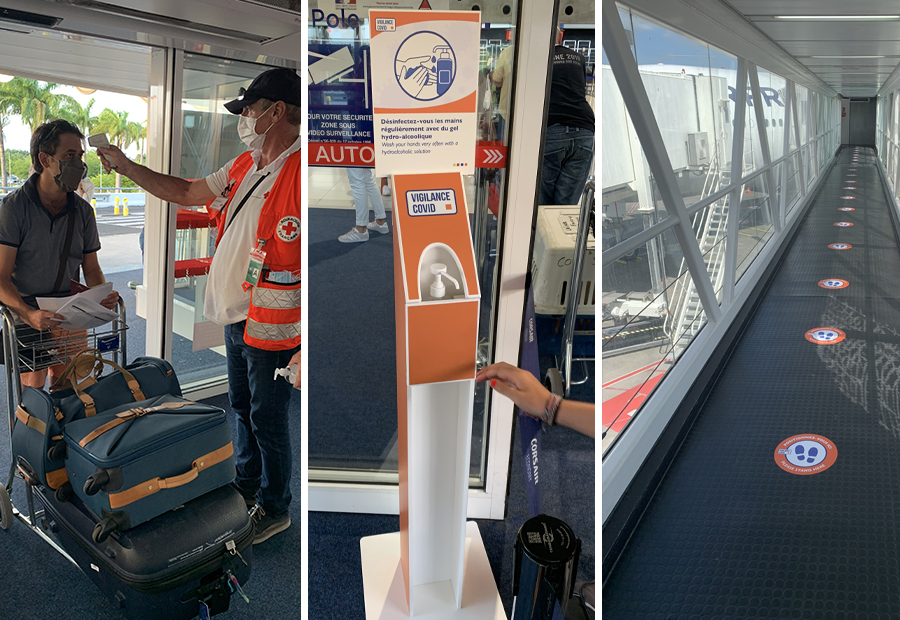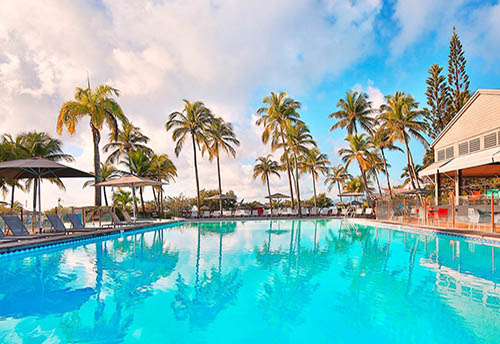 The Guadeloupean hospitality industry is committed to making the safety of its clients, and employees, a priority. Hotels are reopening throughout the archipelago, following a strict protocol. Hygiene coordinators ensure the implementation and enforcement of all sanitary measures:
Mandatory use of masks for employees in direct contact with clients
Hand sanitizers available throughout the properties
Barrier measures at the front desks
Hotel Restaurants have reorganized their space in order to guarantee social distancing
All common areas deeply cleaned & sanitized continuously throughout the day in order to prevent any contamination (front desk, bars, restaurants, fitness room, Spa, swimming pool ,etc..)
Cleaning staffs must follow a strict sanitizing protocol during the cleaning of the rooms and common areas
Social distancing markers
All sanitary rules are displayed using an extensive signage system in French and English
All suppliers and collaborators are informed and required to respect the same safety measures
A strict procedure has been established in order to manage any suspicious case.