New York, NY – June 22nd, 2021:
COVID-19 SITUATION UPDATE
As of June 11, 2021, foreign citizens can travel to the French Overseas Territories depending on their vaccination status and the health situation of their country.
If you are fully vaccinated: you will have to present proof of your vaccination (Pfizer, Moderna, AstraZeneca and Johnson & Johnson), – and the results of a negative PCR or antigen test of less than 72 hours (PCR) and of less than 48h (anti-gen) upon boarding and arrival in Guadeloupe.
Fully vaccinated visitors from the U.S. will not be subject to quarantine.

MANDATORY NEGATIVE PCR COVID-19 TEST & PROOF OF VACCINATION BEFORE DEPARTURE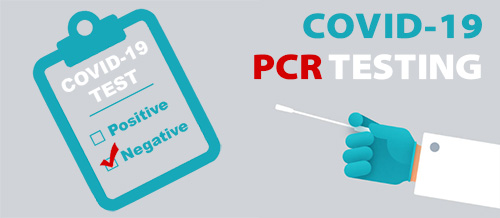 In an effort to provide a safe environment to both visitors and the local population, and more importantly, to be able to control the spread of the virus, a vaccination card along with a negative PCR covid test performed up to 72h or a negative antigen test performed up to 48h prior to departure will be requested from all visitors upon their arrival in the Guadeloupe Islands. All documents must be presented to the immigration officer. Quarantine will not apply to fully vaccinated visitors
OPENING ON MAY 19TH OF A COVID-19 TESTING CENTER AT POLE CARAIBE AIRPORT
If visitors fail to present a negative covid certificate upon their arrival in Guadeloupe, they will have the obligation to take a test at the airport (those passengers will be escorted to the airport Covid Vigilance testing center by the Regional French Health Authorities representatives).
In the case that visitors are requested to perform a test 48/72h before they return to their home country, they will have the opportunity to do so at the airport.
Testing capacity: 100 – 125 persons per hour
Visitors will receive results within 24h to 48h via text or email
A 7-day quarantine required since January 18th
Social distances measures and wear of mask are enforced
PCR tests for foreigners are free of charge. Americans will just have to show their passport, proving that they are foreigners not in possession of a French Social Security Card ( Carte Vitale)
Online reservation only (for passengers returning home in need of a test): biopoleantilles.fr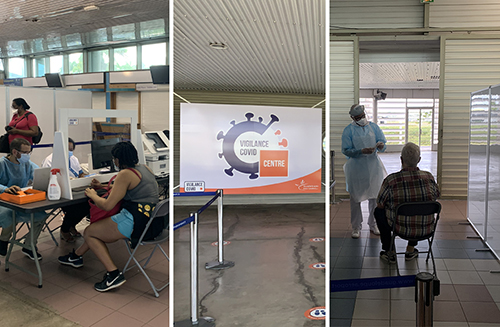 LOCAL MASS-PRODUCTION OF MASKS & HYDROALCOHOLIC GEL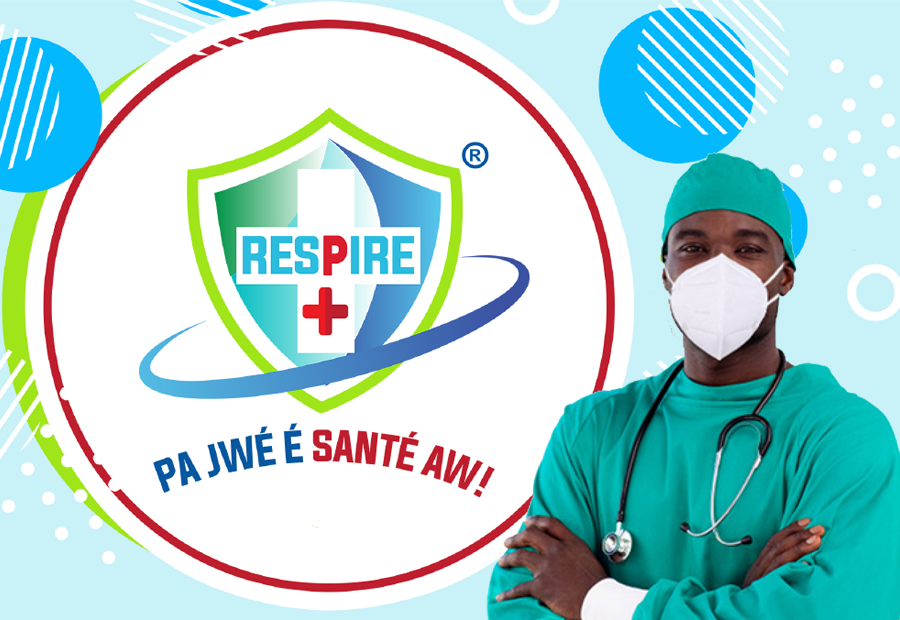 Local production capacity has proven to be crucial during the Covid-19 health crisis, as a result 2 local companies will be mass-producing high quality masks and hydroalcoholic gel as part as the Guadeloupe Authorities Covid preventive plan. There will be no shortage. Products will be available for direct purchase from the factories for medical institutions/businesses and available for sale in stores and pharmacies at a reasonable price for the general public.
2.5M surgical (EN14683) masks (3 layers) produced per month
880,000 KN95/KN98 masks produced per month
Production of FFP2 cloth masks will start on July 15th 2020
26,000 gallons of hydroalcoholic gel produced per month
SOCIAL DISTANCING AND REINFORCED CLEANING PROTOCOLS
Pôle Caraïbes International Airport activated in May "Covid Vigilance" which consist of the following:
Reinforced sanitary measures intended to guarantee the safety of passengers and employees: mandatory use of masks in the airport and on the plane, strict cleaning and sanitizing rules of all common areas, hand sanitizers available throughout the airport…
Ways and means of operation fulfilling the needs of all safety requirements: social distancing markers, plexiglass barriers at every counter, access to airport terminals only limited to passengers, check points with temperature checks, etc.
An adapted communication and signage system, intended to remind all necessary sanitary measures to travelers in French and English: internet campaign, implementation of signs at every step of the passengers' check in and boarding process, public service announcements at the terminal…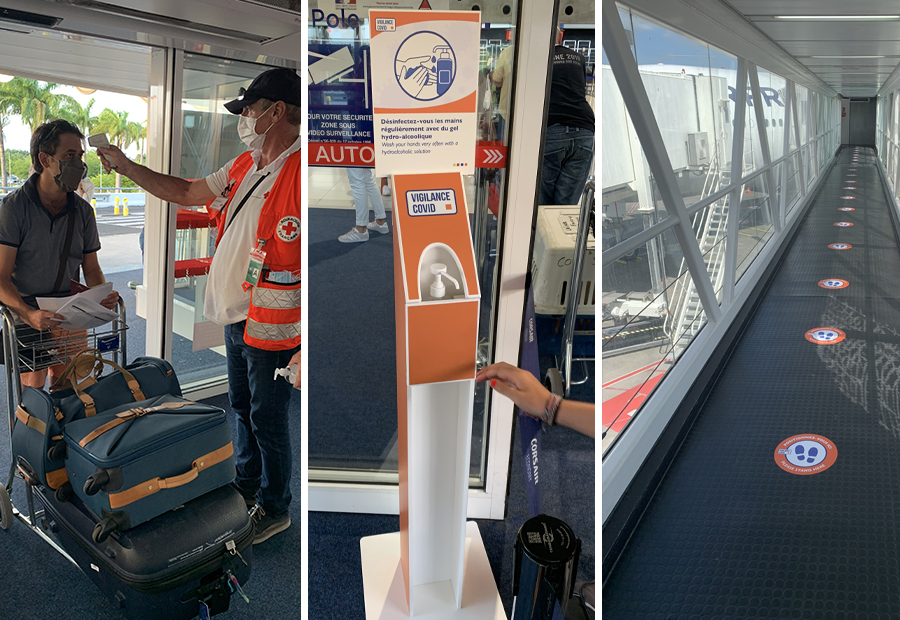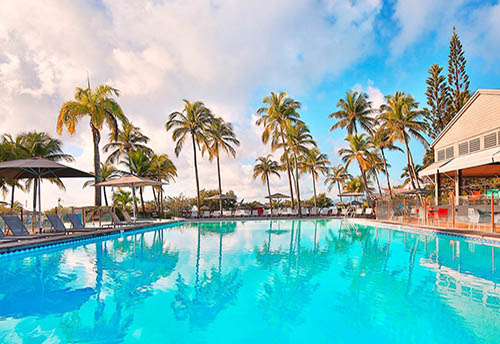 The Guadeloupean hospitality industry is committed to making the safety of its clients, and employees, a priority. Hotels are reopening throughout the archipelago, following a strict protocol. Hygiene coordinators ensure the implementation and enforcement of all sanitary measures:
Mandatory use of masks for employees in direct contact with clients
Hand sanitizers available throughout the properties
Barrier measures at the front desks
Hotel Restaurants have reorganized their space in order to guarantee social distancing
All common areas deeply cleaned & sanitized continuously throughout the day in order to prevent any contamination (front desk, bars, restaurants, fitness room, Spa, swimming pool ,etc..)
Cleaning staffs must follow a strict sanitizing protocol during the cleaning of the rooms and common areas
Social distancing markers
All sanitary rules are displayed using an extensive signage system in French and English
All suppliers and collaborators are informed and required to respect the same safety measures
A strict procedure has been established in order to manage any suspicious case.
Following the regulations of the French Department of Labor, all taxis will implement the following measures:
Mandatory use of masks for drivers as well as passengers
Cleaning of all surfaces (door handles, buttons, card reader, seats…) between rides
Hand sanitizer, sanitizing wipes and trash bags must be available in the vehicle
No passenger allowed next to the driver's seat
Taxis are allowed to take several passengers only if a partition is installed between the driver and his clients, and if all passengers are part of the same household
Only one passenger allowed if there is no partition between the driver and his client. The passenger must use the furthest seat to the driver in order to respect social distancing
Passengers displaying Covid-19 symptoms are not allowed inside the vehicle, they will be redirected towards medical transportation services