Local Boutiques
For an exclusive Guadeloupe Islands shopping experience, ckeck out the Independant boutiques located on each island. We have made a selection of our favorites shops.
Shops and stores are generally open from 9:00 in the morning to 13:00 in the afternoon and from 15:00 to 18:00 daily, as well as on Saturday mornings. Most stores are closed on Sundays.
ZOOM ON: Shopping in Pointe-a-Pitre
Shopping hot spots include the Center Saint-John Perse, and the boutiques and jewelry shops of Frébault, Nozières and Schoelcher Streets. Shoppers will also find many smaller stores and stalls on the noisy, animated side streets.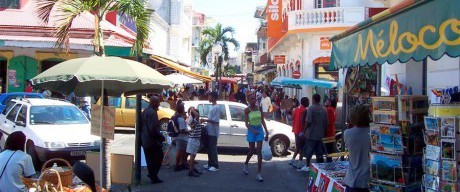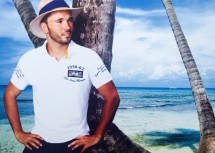 Luxury fashion and accessories brand inspired by Caribbean travel, culture and history.You can buy them at the Golf in Saint-Francois, Grand-Terre as well as at the cruise terminal, the Coat of Arms store in Pointe-a- Pitre or at the Airport (Arrival floor). You can also order them online via the Coat of Arms website.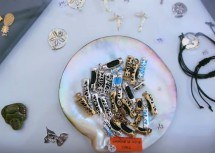 Eden is located Jean Calot street. It's a jewel designer. His creations is just amazing.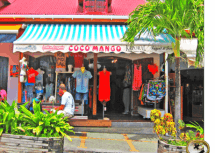 Located to Jean Calot street in Terre-de-Haut, Les Saintes, Coco Mango propose a great choice  of colorful and brand clothes.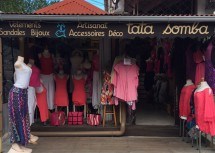 Tata Somba is located Jean Calot street in Terre-de-Haut, Les Saintes. You will find jewels, accessories, clothes and art craft.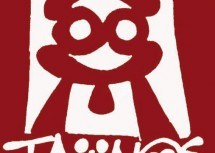 Taïnos is our  famous Guadeloupean Brand! The name Taïnos comes from the Native of the Lesser Antille, a pacific people who loved life and really bonded with nature. Website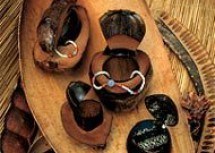 La Maison de la Noix de Coco is a shop and an eco friendly-museum. You will find coconuts jewels and other art craft made with coconut, palmy, calabash… Pointe des Châteaux road – Saint-François. Website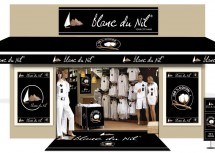 Blanc du Nil is located in Shopping Mall Desmaraies in Basse-Terre, Basse-Terre. You will find elegant and casual clothes made with Egyptian cotton. Website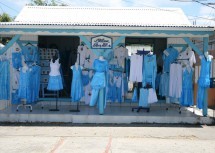 Bleu des iles is located in Sainte-Anne center. You will find beautiful blue clothes for women.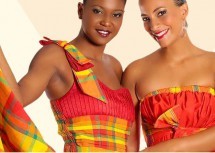 You will find beautiful madras dresses with english embroidery. colorful traditional dress got a boost with Dody. Website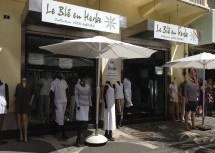 You will find clothes with 100% cotton. There is one in Pointe- a-Pitre and an other in Marina in Gosier.
More About Shopping
Rum Shop Guadeloupean rum, or Rhum as it...

Shopping Malls You will find your favorite French...

Our Colorful Markets Between jewels, souvenirs, fresh products...

Local Boutiques For an exclusive Guadeloupe Islands shopping...