Our Colorful Markets
Between jewels, souvenirs, fresh products and craft art, you will find a gift to take home.  Here is a selection of the best markets in Guadeloupe Islands but if you are interested in French products, or Guadeloupean made souvenirs, you'll find them all as you explore the island.
Sainte-Antoine Market in P-a-P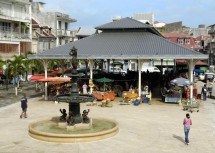 Saint-Antoine market in Pointe-à-Pitre,a listed historic monument, offers an evocative journey into the world of Creole flavours and aromas. Open Monday to Saturday, 6am to 3pm. Between Rue Peynier and Rue Frebault.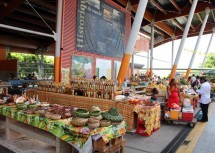 Basse-Terre market is a wonderful building. A belfry, made by the architect Ali Tur in the 30s, was preserved as an emblem of our heritage. The fruit and vegetable market is a display of the local agriculture. Open Monday to Saturday, 6am to 3pm.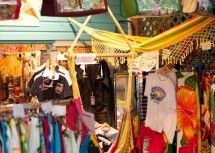 The daily colorful market of Sainte-Anne is located in front of the small fishing port. After the beach, go for a walk and visit the 15 stores of the art craft village.
Website
Night Market in Le Gosier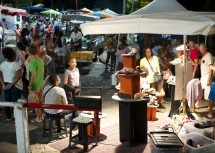 Le Gosier market is famous for its night openings every Friday evenings, giving life to the waterfront. Fruit, vegetables, local specialties and crafts can be found there.
More About Shopping
Rum Shop Guadeloupean rum, or Rhum as it...

Shopping Malls You will find your favorite French...

Our Colorful Markets Between jewels, souvenirs, fresh products...

Local Boutiques For an exclusive Guadeloupe Islands shopping...