Les Saintes
Les Saintes is formed by nine unspoiled islands, two of which are inhabited.
Terre de Haut with its bistro lined streets and the turquoise waters of its bay, a member of the Most Beautiful Bays in the World Club. And Terre de Bas also has plenty to offer: the golden sand of Grande-Anse beach is well worth the detour.
The culinary specialties are the products of passion: do not leave without having savoured the traditional "Tourment d'Amour" cake. Perfect for romantics.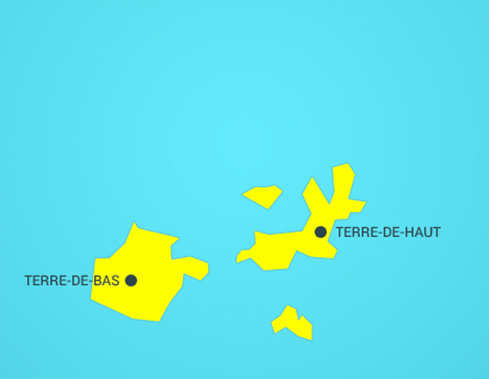 More About Les Saintes
Tourment d'Amour You can't leave Les Saintes without...

Terre de Bas Less frequented than its neighbour,...

Ti kaz' la Restaurant With a terrace with...

Pain de Sucre Beach Named after the Rio...

Fort Napoleon Located 114 meters above sea level,...

Les Saintes Bay Proud member of the Most...
Sorry, the comment form is closed at this time.