Marie-Galante
Plantations, ox carts pass by. Climb aboard…Make your way to the most beautiful white sand beaches in the Caribbean.
Stop off at one of the exquisite restaurants run by incredibly talented chefs.
In the "Land of the best rums in the world" outings are intoxicating…Welcome to Marie-Galante, the DNA of Guadeloupe Islands!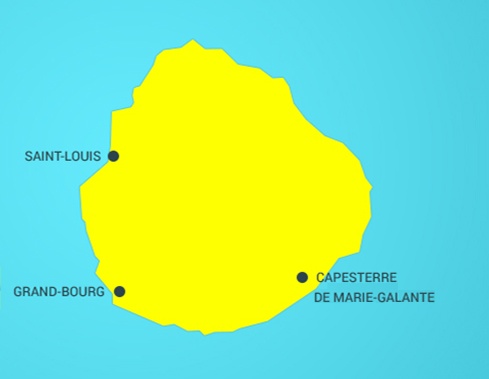 More About Marie-Galante
Bellevue Distillery Located in Capesterre, Marie-Galante, Bellevue Distillery...

Château Murat Château Murat, was built in 1839,...

Marie-Galante Beaches Marie-Galante offers10 beautiful beaches like Grand-Bourg...

Ox Cart Ride It is a living heritage,...

Terre de Blues Festival Terre de Blues Festival...

Trou à Diable Le Gueule Grand Gouffre or...
Sorry, the comment form is closed at this time.