Guadeloupe and India
Take the time to go to Capesterre Belle-eau and visit the Indian temple Changy. On Sundays, after the ceremony, everyone (including you!!) is invited to share our famous « Colombo » dish. The particularity of this meal is that Colombo is eaten with the fingers on a large banana leaf. Festive atmosphere guaranteed!!
After this long good meal, finish the day at the fishermen village, watching the sun disappear into the Caribbean Sea and imagine Christopher Columbus stepping in Guadeloupe for the first time in Capesterre Belle-Eau in 1496 on board the "Santa Maria"…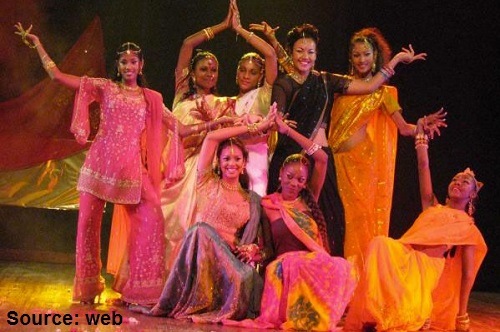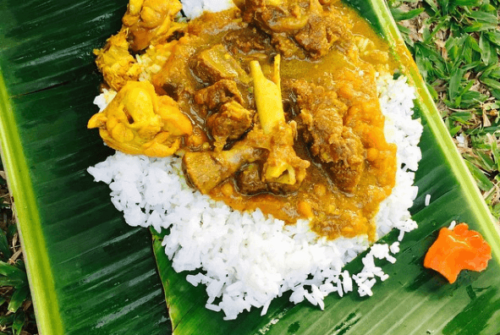 More about our culture
The Arawak Indians In the footsteps of the...

Carnival In Guadeloupe Islands, Carnival is a major...

Guadeloupe and India Take the time to go...

Soul of Guadeloupe Pointe à Pitre has a...

Memorial ACTe "The challenge of 'living together' in...

Music & Dance Guadeloupean music evolves constantly. It...